Our Role
The work of the Intergroup consists in monitoring the work of the European Union; monitoring the situation of lesbian, gay, bisexual, transgender and intersex (LGBTI) people in EU Member States and beyond; and liaising with civil society groups to relay their concerns at the European level.
our members
Currently composed of 152 Members of the European Parliament, the LGBTI Intergroup is the largest of the European Parliament's 27 Intergroups.
Upcoming Events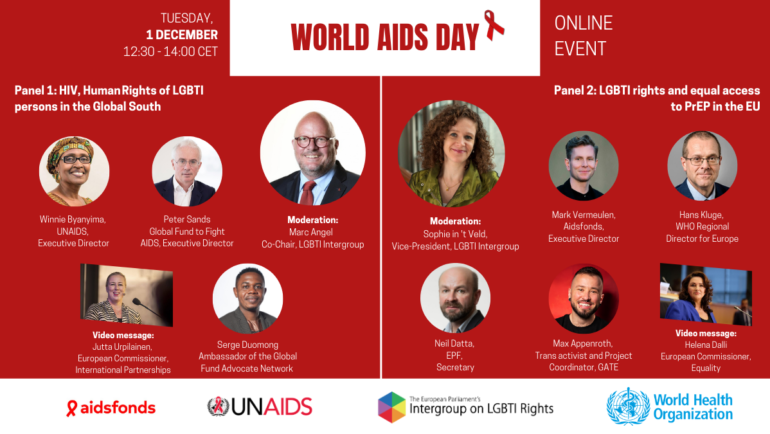 1st December 2020 12:30 pm
In view of ongoing human rights violations around the world, particularly of LGBTI people, exacerbated by the COVID-19 pandemic, Sophie in 't Veld and Marc Angel, ex-Vice-President and Co-Chair – respectively – of the European Parliament...
Read more