Successful Baltic Pride marches in Vilnius city centre for first time
Yesterday the Baltic Pride took place in Vilnius and marched on the city's main avenue despite the mayor's repeated attempts to seal it off in a distant street. Despite minor incidents, the Pride was much less controversial than its first version in 2010.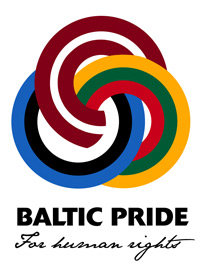 Lithuania, Latvia and Estonia's rotating Baltic Pride event came to Lithuania for the first time in 2010 in a particularly tense episode. Three years later, the event took place on the city's central Gediminas Avenue without any major incident.
The Mayor of Vilnius had made every attempt to forcefully relocate the Pride by the riverbank, on a remote street outside the city centre. Two courts ruled that he couldn't, and that the Baltic Pride had the right to use the same route other public demonstrations did.
Several Members of the European Parliament, including Ulrike Lunacek, Sophie in 't Veld, Cecilia Wikström and Leonidas Donskis, took part in the week-end's programme.
Ulrike Lunacek and Sophie in 't Veld, as well as Swedish Minister for European Affairs Birgitta Ohlsson and two Lithuanian MPs (Marija Aušrinė Pavilionienė and Giedre Purvaneckiene) were at the march.
Ulrike Lunacek MEP, Co-President of the European Parliament's Intergroup on LGBT Rights, commented after the march: "Despite a few eggs thrown and one injured policeman, it definitely got better in Lithuania."
"Vilnius showed us the mayor was wrong to fear for safety, as the police managed the situation extremely well, and I pay tribute to them. The atmosphere was great too, both in the street and in the park afterwards."
Sophie in 't Veld MEP, Vice-President of the LGBT Intergroup, added: "I congratulate Vilnius, as it showed the image of a colourful, tolerant and open city. I strongly encourage all political leaders to join in and speak out for equality and fundamental rights."
Lithuania continues to hold the rotating presidency of the Council of the European Union for another five months, before Greece takes over in January.