Kyrgyz 'anti-propaganda' bill on verge of becoming law
Last week, the Kyrgyz Parliament's Human Rights Committee approved the anti-LGBT 'propaganda' bill. The decision brings the bill closer to a parliamentary vote, which might already take place this week or next.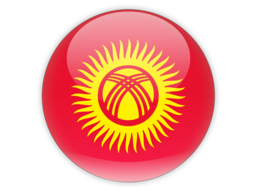 Closely resembling similar existing laws in Russia, the bill seeks to outlaw the dissemination of information "aimed at forming positive attitudes toward non-traditional sexual relations." Persons found guilty under this law face up to one year imprisonment.
It was only in 1998 that homosexual acts between consenting adult men were decriminalised, and in 2004 that also sexual acts between two consenting women were no longer a sexual offence in the Penal Code.
The bill was condemned by the two rapporteurs of the Parliamentary Assembly of the Council of Europe responsible for relations with Kyrgyzstan and for LGBT issues, Andreas Gross and Robert Biedroń.
Ulrike Lunacek MEP, Co-President of the LGBT Intergroup, reacted: "In a country where LGBT people experience blatant discrimination, severe violence – not the least by police forces – and have no access to their human rights, this bill will only further worsen their situation by curtailing their right to freedom of expression and freedom of assembly.
"I expect the EU to raise this at the highest levels with Kyrgyz authorities, to make sure that LGBT people will stop being scapegoated and ensure that human rights of all Kyrgyz citizens are protected."
Sophie in 't Veld MEP, Vice-President of the LGBT Intergoup, continued: "It is unacceptable that people might again be put in jail for being who they are, or even for sharing objective information about different sexual orientations."
"We urge Kyrgyz law makers not to follow the example of countries like Russia or Uganda, and take their country back to the stone age, but rather join the growing number of European countries where all citizens are equal, free and safe."
Read more: